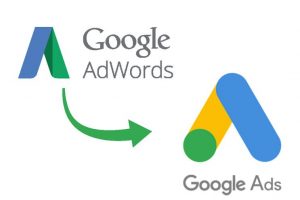 Pay Per Click (PPC)
Sponsored Links Campaign with Google Ads
Pay-per-click (PPC) advertising with Google Ads (AdWords) will get you near immediate visibility on Google for the specific keywords you want your business to be found by in the geographic region of your choice. An Ads campaign includes the creation of the three-line ad, the selection of the keywords, the setup of the campaign for the geographic area, and the ongoing monitoring of the campaign. Periodically there will be adjustments to keywords as the competition changes. YouTube video advertising is also available as part of the Google AdWords campaign.
Ads – Powerful When Used Correctly
NetCetra has been handling Google Ad campaigns for their clients since they started the program on October 23, 2000. It has morphed from a simple text ad to many different forms. The one constant through the last 15 years regarding Adwords is as it gets broader in scope, it also gets more and more complicated.
Most people still use text ads but there are also different ads to consider, such as display, video, sales and universal apps. Businesses that attempt to handle their own campaigns are going to find it to be a complex system of building different campaigns. The first issue that must be addressed is to set up correctly what are the keywords. It is no longer good enough to just have several keywords and keyword phrases. You must understand the value of the plus sign. If you do not know this part of the process then you are wasting a lot of money when you bid on keywords.
This is just the start of the campaign strategy. Each different type of campaign brings new procedures. Video ads are very effective but setting them is a lot more then shooting a video. Most people do not realize the cost conversion for video is pennies compared to text ads. A good video and not necessarily a commercial will quickly get a message to the audience and then to their site.
The demographics, time you want the ads to rotate, ad content, side extensions and landing pages with a "call to action" will get you started. NetCetra, as I stated, has been doing these campaigns for 15 years and we have had to take tests for Google to maintain our partnership statues and be able to have continual meeting with them in regards to our client's campaigns and any new procedure that will affect them.
Whether you are trying to handle this type of advertising yourself or considering it let NetCetra review it with you. There are a lot of great options that we can recommend to you.