Dedicated & Virtual Servers, and Clouding
Hosting
We offer solutions in hosting for all types of business needs
Dedicated Servers
Dedicated servers are the traditional way that mid and large size companies store their data and offer remote desk top programs to their clients and employees. Lease your server directly through NetCetra, or we can purchase and/or custom build the units for you. Called COLO hosting, it describes a client moving their internal server to the NetCetra data center.
Virtual Private Servers (VPS)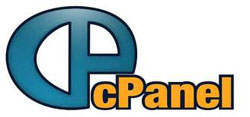 Virtual Private Servers (VPS) are not new, but continues to enjoy growth with the advent of cloud technology. A VPS allows a company to have the identical environment as a dedicated server, but in a smaller area on a dedicated server. The result is cost reduction and fewer start up fees associated with dedicated servers. If your web site has a data base or shopping cart that requires a static IP, SSL area and/or a fire wall, this product is perfect for your needs.
The Network
NetCetra utilizes Cisco systems. Core Routers, Redundant Power supplies, Redundant Processor Cores and Redundant Memory programs are loaded with redundancy to ensure that if there should be a problem, network traffic will continue to flow. The network is powered by multiple connections, with no less than DS3-capable speeds to Spectrum Networks and to PocketNet.