Ecommerce
Services
WordPress Carts
WooCommerce

WP EasyCart
These are both great plugins for online carts if you are considering a WordPress site.
Easy to use and lots of functionality for a beginner's cart.
X Cart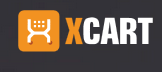 X-Cart offers a complete e-commerce solution and it is an extremely customizable program. NetCetra will set up the cart and if certain customized features are required, they will work directly with X-Cart engineers to achieve your goal. Click here to review their features.
NetCetra will set up your cart and customize it to your requirements and train you how to use it. We also have a library of "How To" videos to refresh your procedure.
Custom Cart Systems Built by NetCetra
We also offer our clients the ability to develop a total custom experience in e-commerce with programming applications built from the ground up. We can build on almost any platform that is required. It can be maintained in our colocation area or added to yours.