Internet Marketing
Services
According to Google, "The best place to hide a dead body is the second page of a natural search." No one goes beyond the first page. There are many different types of Internet marketing opportunities for businesses; many are natural, organic search marketing and others are paid advertising. Most campaigns start with an overall strategy to determine which tools and techniques should be utilized to market your business on the Internet. All Internet Marketing campaigns should be based on definable business goals such as developing an Internet presence, promoting a product or service, and/or expanding your geographic target market(s).
A customized approach to Intent marketing is key; a strategy will be developed based on your goals and the current state of your digital footprint as well as a review of your online competition. All strategies utilized will provide a highly ethical, spam-free campaign with measurable results and an excellent ROI. We never use any strategy that the search engines consider to be spamming and we change our recommendations as Internet trends and opportunities change.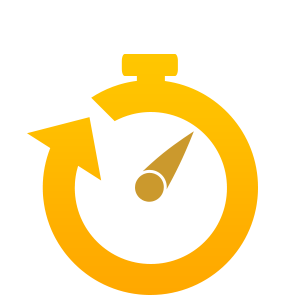 For Immediate, Temporary Visibility on Google
Paid advertising on Internet search engines are listings that appear under the Sponsored Links sections. They can provide you with immediate visibility for keywords, whereas the natural or organic search methods used with internet marketing can take months. They can be either verbal or visual ads depending on the product or service that you are representing.
Pay Per Click - Sponsored Links -
Google AdWords - Internet Advertising
All of these terms describe the Internet solution to provide immediate visibility on Google for key search terms. Advertising via Google includes a custom Ad Landing page, an ad, researched keyword phrases, and a defined geographic market to obtain the best cost per click and positioning on your campaign. A pay-per-click campaign is often combined with other Internet Marketing campaigns.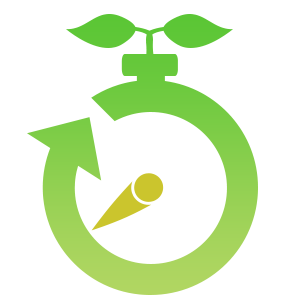 Natural or Organic Visibility on all
Google, Yahoo, Bing
Search Engine Optimization (SEO)
When optimizing a website the initial goal is to attract the search engines to visit your website, evaluate it, rank the pages and return often to improve the visibility for specific keyword phrases. The FREQUENCY and FRESHNESS of content updates are a big part of how we design and customize SEO campaigns. Each search engine has its own algorithm for determining the type of content they want to deliver to their readers/searchers.
NetCetra has developed a number of packages to provide solutions for businesses with different marketing budgets and different objectives. No "package" is an out of the box automated solution. All SEO campaigns include phone meetings, monthly email reporting and content brainstorming or content sharing. Sometimes NetCetra will make a content recommendation and sometimes we will ask you to provide details about a product, service, promotion, images, news, case studies, etc.
---
Most SEO projects are 12 month campaigns custom designed with variations of:
Monthly Optimized Updates
To your website's existing pages, new pages, and landing pages. This could be either verbal changes or alternate text changes. The key words used behind pictures are extremely important as when they are changed the Google spiders record that as updated content.
Monthly Reporting
Analysis & Keyword Tracking provides you with details and us with the tools to identify opportunities for the next month or quarter.
Site Maps
No automated submissions to Search Engines from Netcetra. We optimize your site map and submit XML versions to Google, Yahoo and Bing for additional reporting.
Social Media Optimization (SMO)
Optimizing your FaceBook, LinkedIn or Twitter accounts includes branding, a content strategy, a posting strategy and an optimization plan. Social media should generating business and traffic in a "social way".
Video Optimization
Optimize your YouTube channel and embed optimized video in your website as well as integrating it into your e-newsletters and social media.
Optimized Press Releases & Distribution
Distributing PRs online provides a valuable inbound link to your website, i.e. more traffic to your website.
Link Building
Internal Links, Outbound Links and Inbound Links. Link building is NOT spam if it is relevant, working together we can develop a valuable, relevant links campaign including news.
Optimized e-Newsletter
There are a number of ways to create and send e-newsletters but if they are not driving traffic to your website you are missing out on a valuable opportunity with persons in your e-mail list. NetCetra offers e-mail newsletter designs, email list management and monthly posts - be sure to ask about "Optimizing" your e-Newsletter.
Contact Netcetra to discuss an Internet Marketing Strategy to promote your business

NetCetra LLC Liability Disclaimer
NetCetra LLC does not guarantee first page placement results when only SEO (Search Engine Optimization) is performed. The major search engines now incorporate a keyword/ AdWord buying system to ensure highest placement. This type of purchase along with the type of business and keywords will determine your final web site position. Since this is an on going process between the NetCetra LLC and the search engine programmers there is no set time frame to achieve final results. NetCetra LLC will achieve exposure on first three pages for search engines offering banner ads with in one week after banner has been placed on that search engine. NetCetra LLC will also achieve exposure on first three pages of search engines that offer pay for placement provided that a reasonable amount is spent on keywords, to match your competitors.