Providing everything your site needs based off of your needs
NetCetra LLC is a cutting-edge technology company that offers personalized service to our clients. In addition to Website Design, we offer hosting on our servers based in Washington state with 24/7 technical support.  Our Internet Marketing Division offers an array of services.  These include: Search Engine Optimization, Social Media Optimization and Pay Per Click advertising utilizing Google AdWords.  NetCetra gives our clients a basic understanding of how different internet marketing techniques work, thus allowing them to make more informed decisions.
NetCetra has been a Certified Google Partner for the past 8 years.  As a result, Jim Mahlmann, the CEO, has meetings with the Google representatives every 7-10 days giving us insight that other companies may not have. As a Certified Google Partner we are offered the opportunity to utilize Google's learning center, keeping us at the forefront of the latest innovations coming from Google. It also allows us to consult with our Google Partner employees about upcoming areas on a regular basis.
Years of experience
while keeping up to date
In 2019 we celebrated our 25th anniversary in business.  What this means to our clients is that we will be there for you in the future.  Our office is located in Toms River, Ocean County, NJ. All sales, marketing and design is provided to your company in-house. We offer money saving services such as online training for your staff to add/change content to your site.  This will create savings for you, especially if you have sales or events on a regular basis.
We invite clients to to call, sit and review with their designer what we can offer them as well as making certain that they receive exactly the services and design that they want.  Our people will travel, as is necessary, to our client's site. This depends on the request of our clients and their specific needs.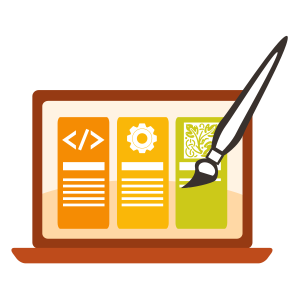 Website Design
Your website should reflect you and attract your target audience.  By having you sit with us, we can help you to refine your vision, personalize your site and zero in on your most elemental needs. Are you searching for a basic website?  In that case, we could customize a template for you. One that requires the flair of a graphic designer, a database programmer's detail or an e-commerce shopping site? Together we will make your vision a reality.  Should you need to access and update the website or blog we can make it easy for you to enter changes yourself. We can design your site in either HTML or WordPress. All of our websites are designed to be responsive and the display will fit no matter the device being utilized: tablet, laptop, cellphones and desktop computers.  NetCetra, LLC offers you all of the above and the knowledge that we will be here now and in the future to handle all of design needs.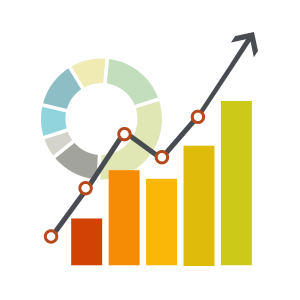 Marketing & Advertising
Your website is now up. What's needed now is a highway to move traffic (people and businesses) to your site to make it an effective tool for commerce.  Part of this is done during your site build by making certain that the content is developed for marketing strategies such as: Search Engine Optimization (SEO), Social Media Optimization and Video Marketing. These are 3 very hot areas and can be used in conjunction with each other.  Videos that are on You Tube can also be imbedded on your website, posted on Social Media and included in e-newsletters. Our clients have also been getting excellent results with YouTube video AdWords.
Advertising campaigns have a more immediate result utilizing Google AdWords (pay per click). Online press releases can be spread across Social Media keeping your site ranking across various formats: Facebook, Twitter, Instagram, LinkedIn. Simple contact pages can net you large amounts of email addresses and contacts for sending out e-newsletters to keep followers informed and wanting more.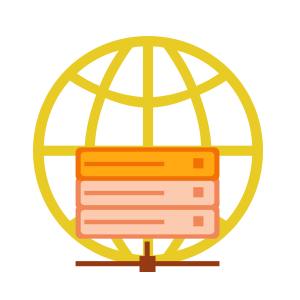 Hosting & Servers
All websites designed by NetCetra are hosted in our data center located in Walla Walla, WA.  They provide 24/7 support while monitoring our sites and servers. We can offer our clients a dedicated server, a Virtual Private Server (VPS) and cloud technology. We can review your current situation and future needs with you, determine the best solution for your business and offer you expansion, should you need to in the future. Due to our server location, NetCetra is considered a green company, as much of the electricity utilized comes from the hydroelectric plant located at the Columbia River Gorge Dam.
"NetCetra has met all of our web design, social media and internet marketing needs. Our site traffic has tripled since we began working with NetCetra, and their efforts have directly resulted in more customers. We recommend NetCetra to those who want to improve performance and profitability through internet marketing and social media exposure."
"Jim and NetCetra have been handling the internet marketing, web design and hosting for our company for 18 years. In that time, we have grown from a regional manufacturer of BBQ Smoker Cookers to and international client based firm. 90% of our advertising and marketing is through NetCetra. I could not be more satisfied with their services."
"I've been a client of NetCetra's for roughly 15 years now. Working with Jim Mahlmann and his team has never been less than fantastic. When problems and issues regarding my NetCetra-hosted websites arise, matters with my emails happen, or I have web-related questions, Jim and his team are always there to resolve and answer as quickly, efficiently, and easy to understand as possible."
Keeping the human experience in the modern world of technology
NetCetra prides itself on offering the latest in technology and strategy, while still providing personalized customer service. We prefer that your call be answered by a person who can immediately route your call to the individual most qualified to discuss your specific business needs.  Good customer service is one of the reasons we celebrated our 25th anniversary, and why we will celebrate many more.
When you are ready to take your business to the next level, call NetCetra and we will take you there